fashion and lifestyle brand for cellphone accessories.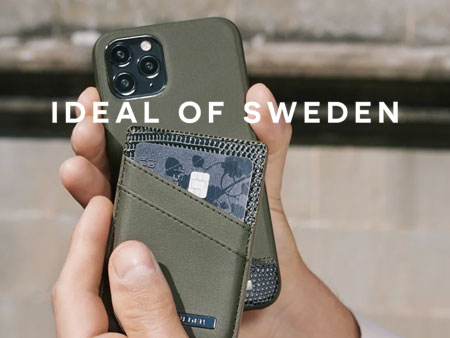 iDeal of Sweden
is a Swedish fashion and lifestyle brand for cellphone accessories. Accessories of Attraction makes our products effortlessly interchangeable with a simple magnetic click. A state-of-the-art innovation allows you to create the most perfect matches and follow your fashion attractions. Make a connection with Accessories of Attraction. The company was founded in 2013 with the goal of producing the most innovative products that stand out and makes a difference in people's life.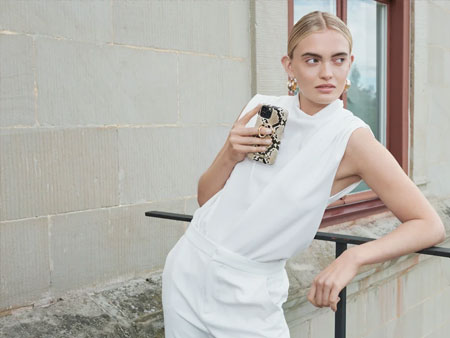 Printed Cases
Print mobile phone case designs inspired by the latest trends.
Our wide selection of mobile phone cases gives you the opportunity to find a design that appeals to you and fits your personal style. Discover our different collections of mobile phone cases in classic designs such as animal patterns and marble, or plain monochrome.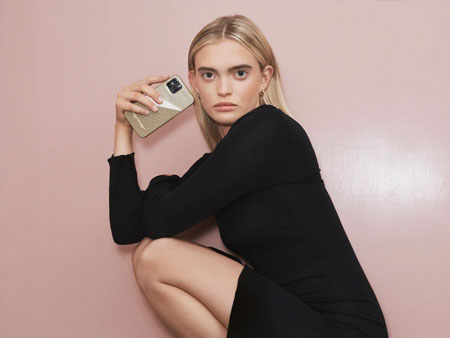 Atelier Cases
Atelier mobile phone case designs with noble textures and colours made from high-quality materials.
Our mobile phone cases are extremely influenced by fashion and design, but at the same time they are also very functional and durable. As with clothing and décor, we think it should be natural to be able to adapt your mobile phone case to fashion and trends, according to your personal style.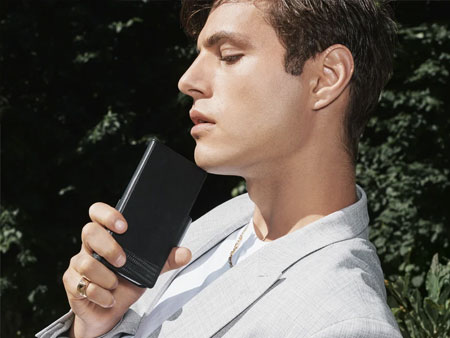 Wallet Cases
Mobile phone cases made of high-quality materials are the perfect luxury accessory for every day.
The mobile phone cases are made of carefully selected materials that leave a genuine and precise expression. They come in a minimalist design and with many smart features and can hold up to 12 cards.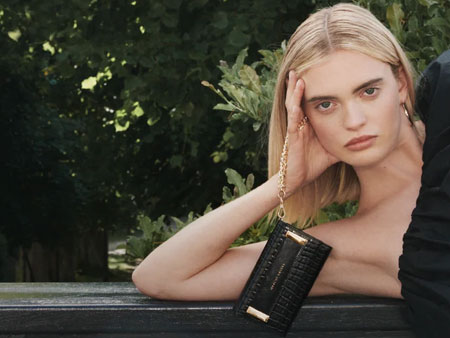 Clutches
Clutches are the perfect fashion accessory for your phone and come in a variety of designs.
The Signature Clutch presents a modern take on a true classic, striking the perfect balance between simplicity and decadence. Exquisitely constructed to carry all your necessities, it features a slim opening for timeless edge.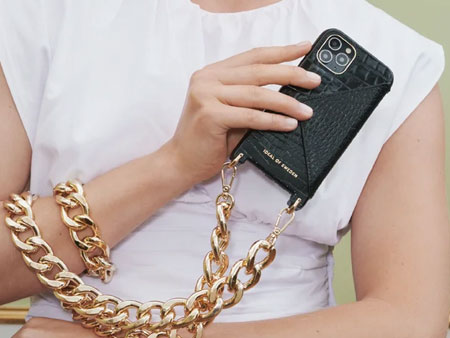 Necklace Cases
Mobile phone necklaces turn your phone into a luxurious fashion accessory.
The Phone Necklace Cases offer a hands-free option and ensure your smartphone is always within arm's reach. Combine your phone necklace case with our various bracelet designs to create your own personalised set.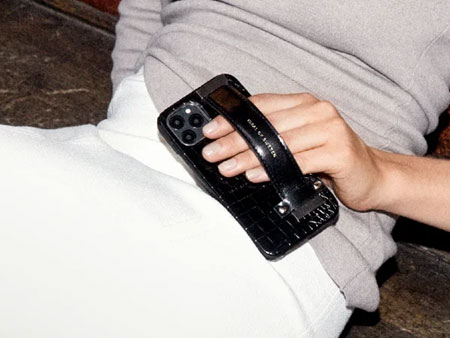 Statement Cases
Statement phone cases feature luxurious designs.
Inspired by nature and the latest trends, each design is handmade from carefully crafted materials.